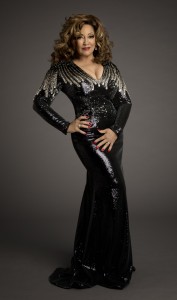 Sadly, as most of you already know, our show at Lincoln Center was cancelled 🙁
After selling more tickets than any other show in their twenty year history, it took a hurricane to keep us off the stage. That's right, a hurricane in New York City! The good news is we will be rescheduling the show very soon, so make sure you keep in touch for upcoming dates.
Also be sure to check out the fabulous event coming up if you're in the Delaware area because The Divas are getting awards baby!
The lovely folks at the G.E.M.A. Foundation have very graciously decided to honor my Diva sisters and me after many years of hard work (and lots of fun ) so get your tickets nowwwwwww. Just go to www.thegrandwilmington.org and learn all about who will be there. Oh and BTW, we're performing for you too.Don't forget to go to my FB fan page for info and photos on everything that's happening in my little corner of the world.
Til next time… Love You!